AIE Alumni at S1T2 | Using New Tech to change eating habits in the Pacific
"Disrupting Business as Usual…"  Great to see AIE Alumni at S1T2 involved in this great initiative…
Some of the world's most promising innovators were featured this week at USAID's Global Innovation Week in Washington D.C.  An Innovation Marketplace was the center of engagement for hundreds of entrepreneurs, government officials and international development agencies focusing on agriculture, education, health, humanitarian assistance, energy and more.
The key to changing this equation, Bose added, is combining technology and business model innovation. "First we re-engineered the equipment and architecture of the cell site to reduce the power consumption to 90W, enabling cost effective operation on solar and battery; second we created a wholesale network, so we support subscribers of all carriers in an area; and finally we use a small cell architecture to target areas where people live, work and commute. Together these innovations result in 10x better economics for covering rural areas," Bose said. The company currently has two live networks in rural Rwanda and rural America, where Bose says there are still 23 million people and 41% of schools without broadband.
Several LAUNCH Food innovations were also featured either in person or virtually. HarvestPlus and Evaptainers were part of the marketplace at USAID while world-renowned chef Rob Oliver and Tash Tan of the creative technology agency S1T2 made a virtual appearance as part of the #InnovatingNow digital event and virtual reality (VR) Lounge, sponsored by the Australian Aid's innovationXchange. The VR Lounge showcased how immersive storytelling can amplify the work of social entrepreneurs around the world. Also previewed were healthy eating and nutrition VR/AR/gamification storytelling projects coming up in the South Pacific in 2018.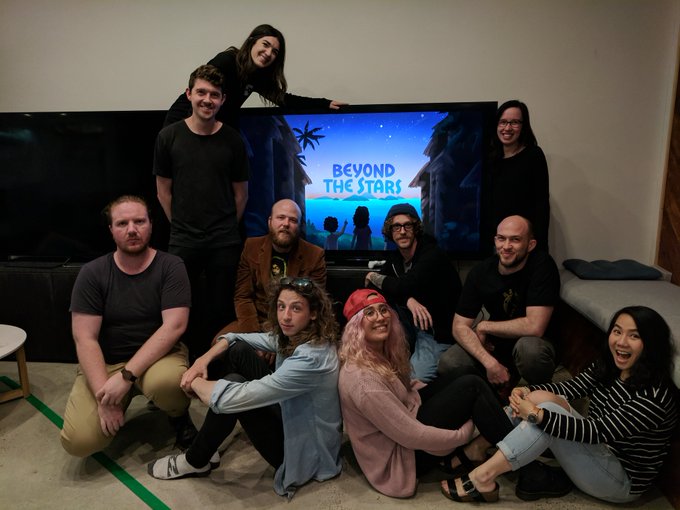 ( Alumni Inge Berman (Sydney 2016) and Lyle Dalgleish (Sydney 2015) ) View image on Twitter
 LAUNCH Digital Storyteller Matt Scott led our Facebook live and Twitter events from Global Innovation Week. The #InnovatingNow Twitter chat engaged some 80 people in the US, Australia, Canada, India, Kenya and Nigeria, sharing their stories and the impact they hope their innovations will have on their communities and the world. More than 52% of those engaging and sharing videos were women.
"The Innovating Now Digital Event was an opportunity for LAUNCH innovators and other entrepreneurs worldwide to reflect on their progress. For a few of these innovators, it was the first time they used social media and connected with others in this way, and seeing that was powerful. Stories are so influential, especially on a stage like Global Innovation Week, it was inspiring to see them engage and share their learnings with each other," Scott added.